TOWN BUS
Residents of Martigny and Martigny-Combe benefit from preferential fares at the Martigny Citizen Reception counter or at the Martigny-Combe municipal office.
Tickets
Tickets and multi-journey (6 journeys) cards are distributed by the driver on town buses. Tickets are valid for one hour from the time of purchase after which time you are obliged to buy another ticket. The half-price season ticket is only valid for individual and multi-journey cards.
Recognition of transport tickets
Individual, multi-journey cards, monthly and annual tickets for Martigny town buses are valid on all the various postal buses in the Martigny municipality (including lines from Chemin, Dorénaz, Trient, Ravoire and Sion).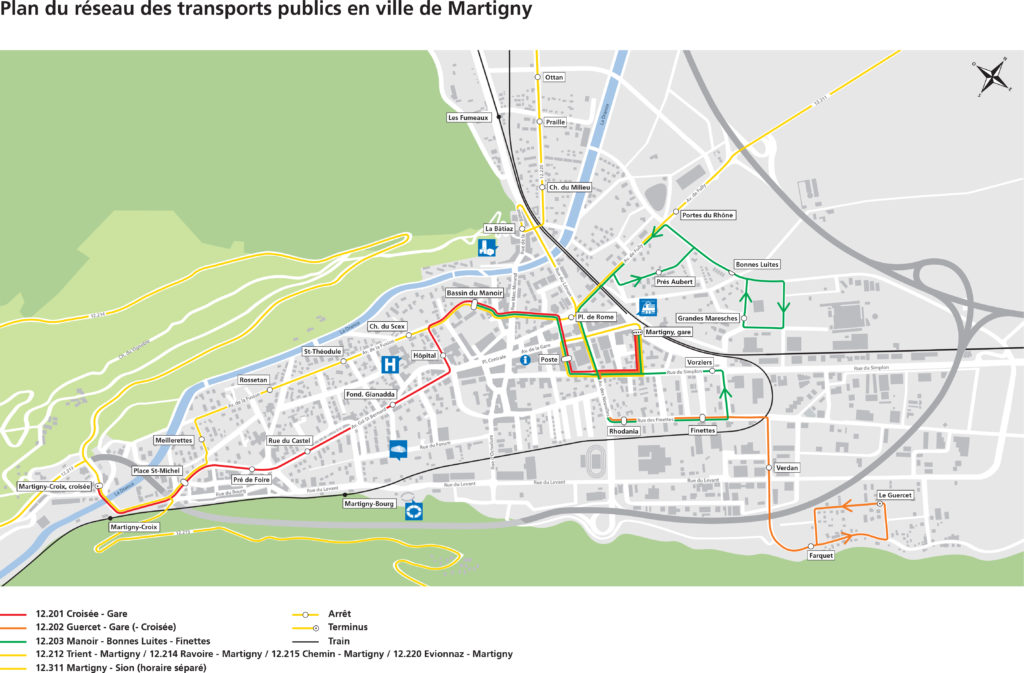 Fares

Validity of tickets: 60 minutes

– Individual ticket full fare : CHF 3.00

– Individual ticket 1/2 fare and children under 16 years : CHF 1.80

– Individual ticket 1/2 fare and children under 16 years : CHF 1.80

– Multi-journey card 1/2 fare (6 journeys) : CHF 7.20
Regional transport
All the villages and tourist sites in the Martigny region are extremely well served by public transport. Just find a timetable with the help of the link below.
EASYCARD – TRAVEL AT GREAT PRICES
The Easycard allows you to use public transport in the Martigny region (1'100 km of network) for 2, 3 or 5 days for a very preferential price while enjoying discounts on tourist services.
On this webpage, you will find the transportation and partners involved.