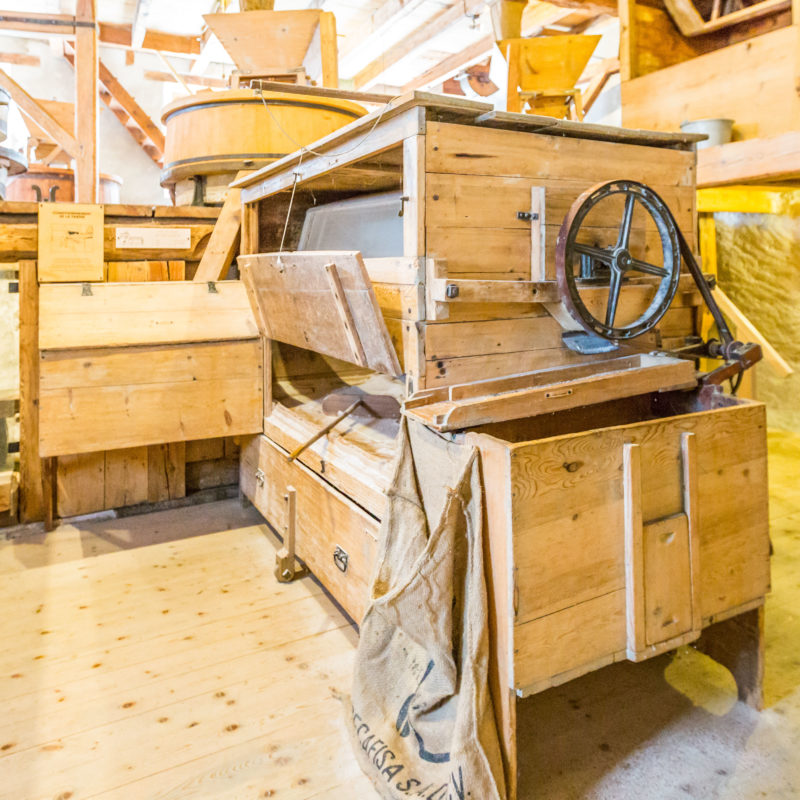 This historic mill is still working. A single waterwheel activates about one hundred different mechanisms.
In 1343, Millers were already harnessing the waters of the Dranse river in Martigny-Bourg. They provided the rhythm for the economic life of the town (forges, sawmills, tanneries and other industries).
Semblanet Mill, built at the beginning of the 19th century and restored in 1990, is one of the oldest in the French-speaking part of Switzerland still working. It enables grain to be transformed into flour for bread.
Opening hours

Monday and Thuesday : on reservation for group
Wednesday: 10:30 am – 2:00 pm / 5:30 pm – 10:00 pm
Thursday: 10:30 am – 2:00 pm / 5:30 pm – 10:00 pm
Friday: 10:30 am – 2:00 pm / 5:30 pm – 10:00 pm
Saturday: 10:30 am – 2:00 pm / 5:30 pm – 10:00 pm
Sunday: 10:30 am – 2:00 pm / 5:30 pm – 10:00 pm