Initially planned until Christmas, the promotional action continues: Martigny Tourism has designed various gift boxes with the help of the town's craftsmen, wine merchants and shopkeepers. Offering one of these boxes to your loved ones is the guarantee of giving pleasure while supporting local businesses.
VINEYARD BASKET
CHF 85.-
This basket is filled with 10 bottles of wine of 37.5 cl!
WINE LIST

Fendant 2021, Cave Stéphane Rama
Diolinoir de Plan-Cerisier 2021, Cave Florian Besse
Rosé Complices, Cave Gérald Besse
Fendant 2021, Cave Clément Gay
Johannisberg de Chamoson, Cave 5ème Saison
Fendant Molignon, Cave Marius Pitteloud
Pinot Noir de Charrat, Cave Pierre Dorsaz
Dôle Chanteauvieux, Provins Boutique
Fendant 2021, Cave Damien Mettaz
Gamay Primus Classicus, Famille Rouvinez
GUIDED TOURS OF THE MORAND DISTILLERY
CHF 15.- per visit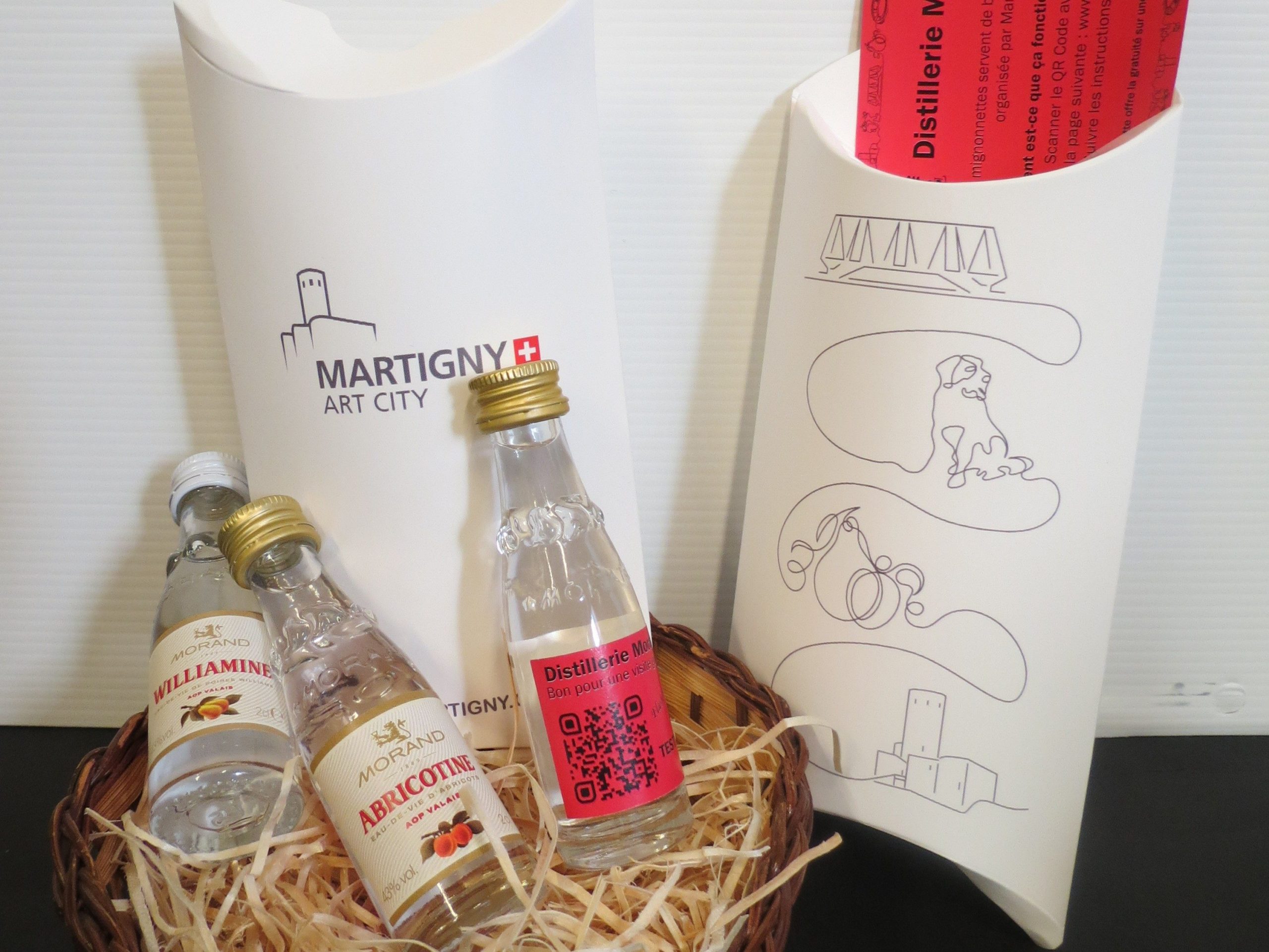 They are pretty, our little tiny bottles… And above all they allow you to offer a voucher for a guided tour of the Morand Distillery in an original format.
Each mignonette corresponds to an adult visit. Visit in French.