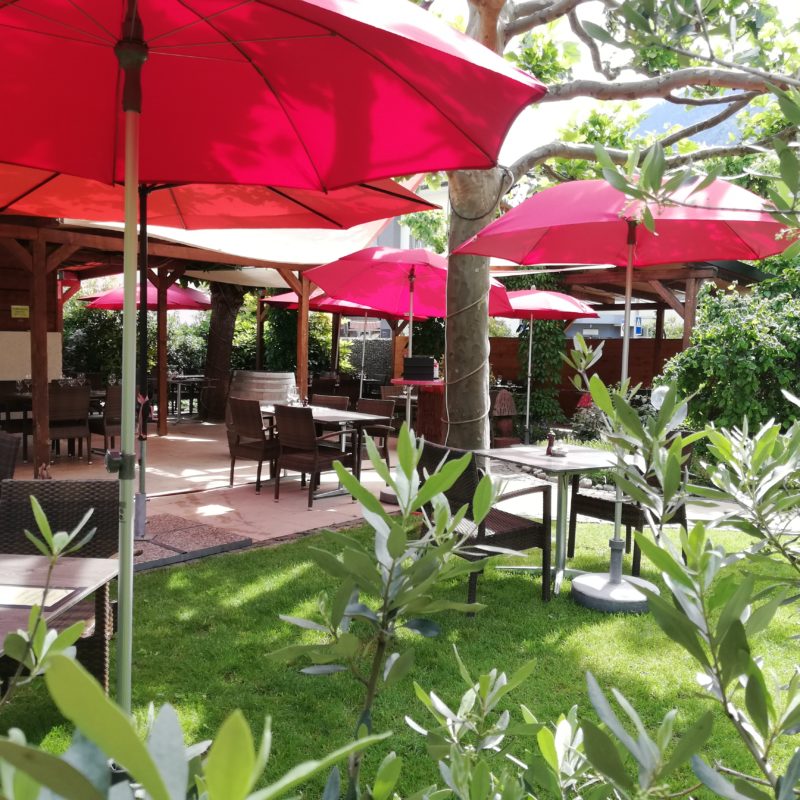 In this lovely local restaurant, 200 m from the Gianadda Foundation, discover lamb, beef tartar and meat fondue specialities as well as vegetarian dishes which are prepared by the chef Ludovic Tornare. His cuisine follows the seasons; asparagus in springtime, summer salads, game in automn and foie gras in winter.
In summer, the terrace enables clients to relax in an island of greenery. From October to March, every Thursday evening, you can enjoy a romantic meal in a candle-lit room with an open fire.
The restaurant also serves take away meals.
Opening hours

Monday: closed
Thuesday: 8:30 am – 10:00 pm
Wednesday: 8:30 am – 10:00 pm
Thursday: 8:30 am – 10:00 pm
Friday: 8:30 am – 11:00 pm
Saturday: 8:30 am – 11:00 pm
Sunday: closed