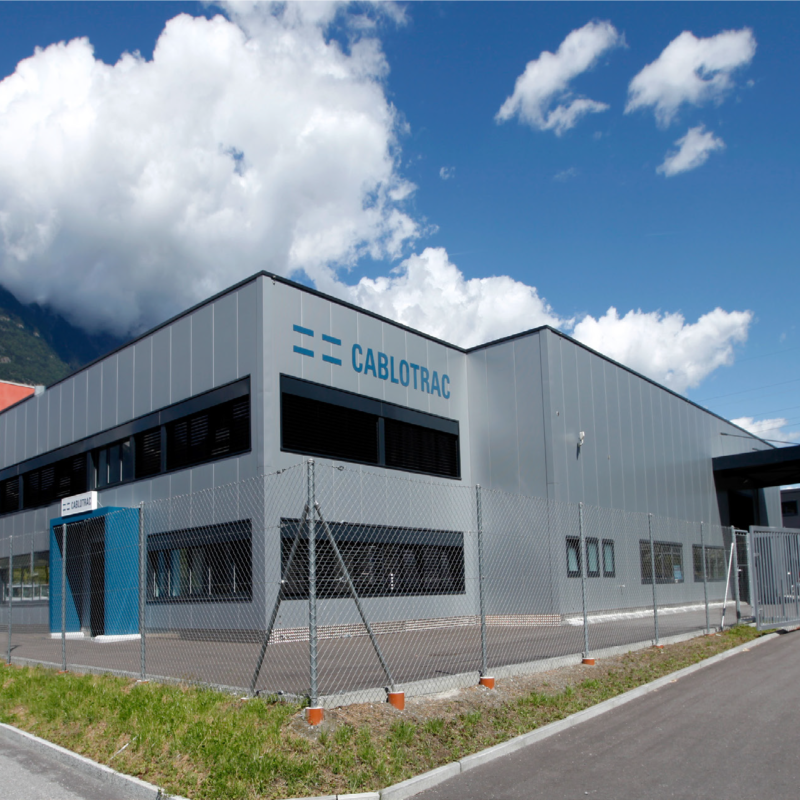 Created in 1999 in Martigny, Cablotrac LLC specialises in the provision of cables, lifting and stowage material. Since 2012, the company has been joined to the Spanset Group, a pioneer in the development and the early manufacturer of slings and textile straps. Given that the parent company ensures an internal global guarantee thanks to the ISO 9001 certificate system of quality, Cablotrac LLC meets legal prescriptions and recommendations required by competent authorities.
Active in manufacturing equipment for lifting, stowage, personnel and fall protection, the company has 8 employees who unite all necessary technical competences in a way which enables them to develop made-to-measure services and solutions to respond to the demands of each client in a specific fashion (from development advice right through to the completion of products.)
Cablotrac places its savoir-faire and experience at its customers' disposal in order to survey safe and suitable usage of products through information courses and training as well as a checking service which involves an annual inspection of material. Furthermore, Cablotrac LLC possesses a considerable stock and benefits from a practical delivery service enabling easy availability of our products throughout Switzerland and Lichtenstein.
Opening hours

Monday: 7:30 am – noon / 1:00 pm – 5:00 pm
Tuesday: 7:30 am – noon / 1:00 pm – 5:00 pm
Wednesday: 7:30 am – noon / 1:00 pm – 5:00 pm
Thursday: 7:30 am – noon / 1:00 pm – 5:00 pm
Friday: 7:30 am – noon / 1:00 pm – 5:00 pm
Saturday: closed
Sunday: closed