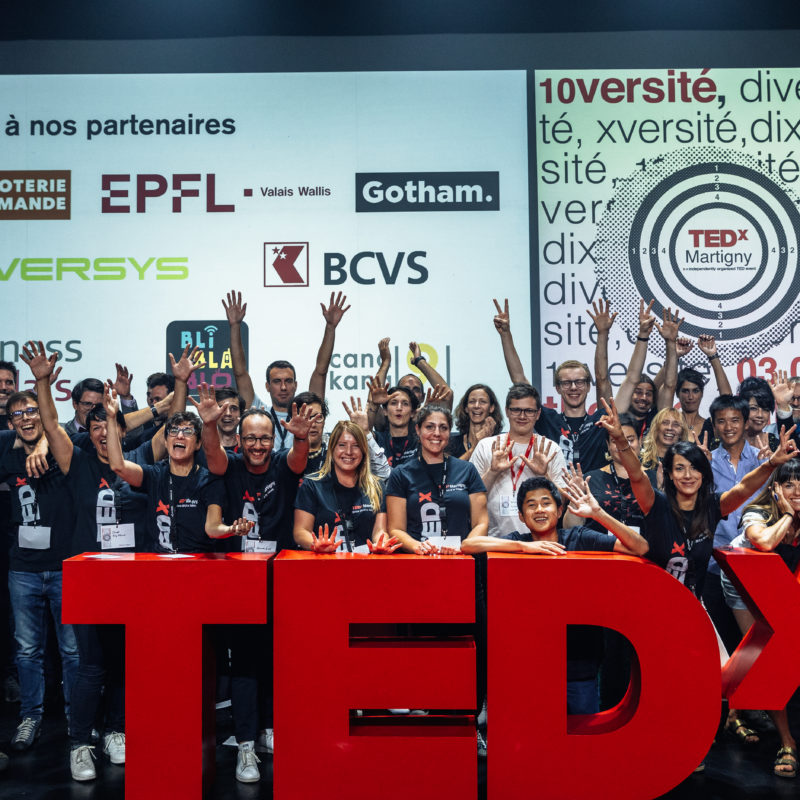 Born in 1984 in the United States, each year, TED conferences gather together minds which are brilliant in their own fields, sharing their ideas with the aim of changing the world. The TEDTalks are about Technology-Entertainment-Design themes, covering a wide range of subjects. More than 3,000 interventions are freely available today and subtitled in 100 languages on the Internet site ted.com.
Faced with its success, the organisation wanted to enable the widened community of its fans to spread the spirit of TED around the world. Thus, TEDx emerged: a programme enabling a conference respecting the criteria defined by TED to be set up. Since its introduction in 2009, 28,000 TEDx conferences have taken place in 42 languages and in 96 countries.
TEDxMartigny is the first TEDx organised in Valais. Since 2012, the event has assembled about 400 participants with a dozen mainly Valaisan orators, but also including other Swiss speakers and some from abroad. In one evening, all the innovation enthusiasts are gathered together. Interventions are filmed and put on line free of charge. In that way, Valais innovation benefits from a worldwide platform and the TEDx community transmits its message beyond the event itself. Sharing ideas about different themes and uniting various horizons – a Valaisan event projected nationally and internationally.