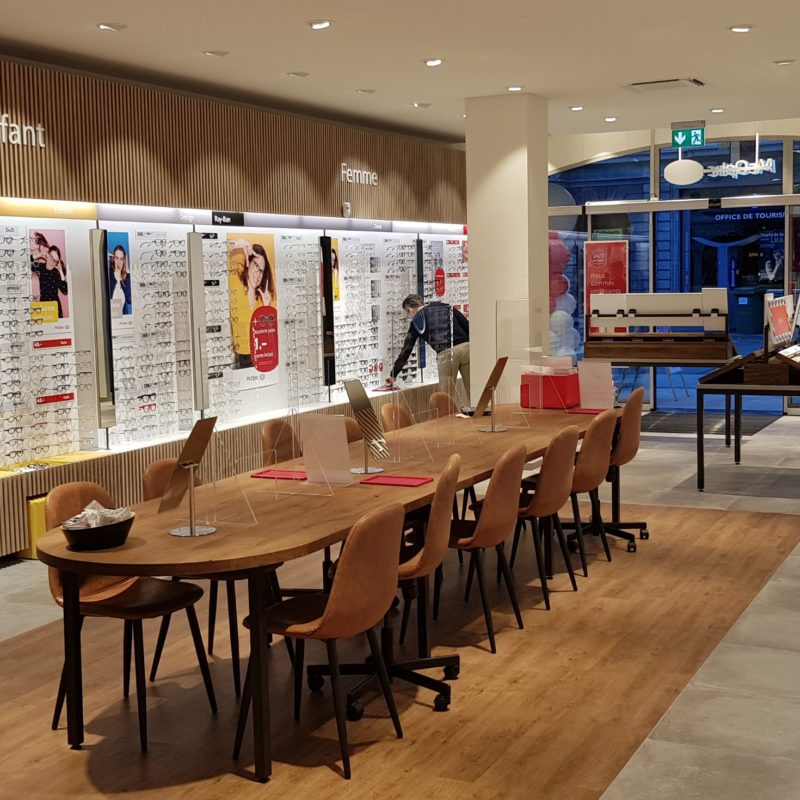 The leading active optician in Switzerland, McOptic has fair and transparent prices. The Martigny team provides a competent and personal service so that the customer feels good. They accord considerable importance to the quality of Swiss lenses and have an attractive range of glasses and contact lenses.
McOptic has more than 70 branches throughout Switzerland.
The second pair of glasses costs only 1 franc and customers can find glasses suited to all budgets.
A motto: it's always the right moment at McOptic as its offers are valid permanently.
Opening hours

Monday: 8:30 am – 6:30 pm
Tuesday: 8:30 am – 6:30 pm
Wednesday: 8:30 am – 6:30 pm
Thursday: 8:30 am – 6:30 pm
Friday: 8:30 am – 6:30 pm
Saturday: 8:30 am – 5:00 pm
Sunday: closed